What's New and Upcoming in Your FranklinCovey All Access Pass
®
Improve results throughout your entire organization. Your FranklinCovey All Access Pass is the key to unlock breakthrough results with our proven combination of content + people + technology.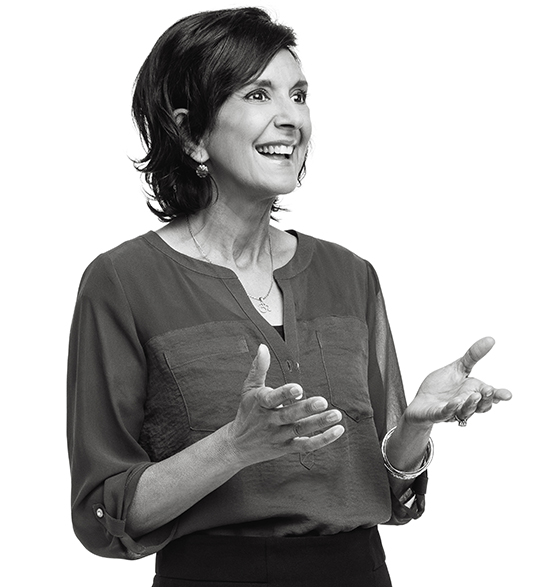 New Pass Upgrades
Whether your employees are remote, in-person, or hybrid, as a FranklinCovey All Access Pass passholder, you have more of the tools and resources you need to change behaviours and excel as an organization. Consider the impact these new and upgraded solutions and resources can have if launched throughout your entire organization.
Leena Rinne, senior vice president of professional services & client facilitation, shares the big things happening at FranklinCovey this spring.
Free Guide
Thriving Through Tough Times
Explore four tactics you can use to navigate the negative mindsets that creep in during times of stress.
Register for an Event
Inclusive Leadership
Organizations with inclusive leaders are more likely to be high-performing and engaged.

FranklinCovey's Latest Course
Inclusive Leadership: Practical Ways to Cultivate Inclusion & Build a Better Team™  
Workplace experience shapes whether people remain and thrive—and no one influences that experience more than leaders. Teams with inclusive leaders report higher performance, better decisions, and more collaboration. But many leaders don't know what to do differently to be more inclusive.
Inclusive Leadership consists of three sessions and is available in multiple learning modalities, each includes reinforcement microlearning.
The product includes a participant guide, Inclusive Leadership cards, and tools.
[Included in All Access Pass and All Access Pass Plus.]
FranklinCovey Impact Platform
The FranklinCovey Impact Platform™ is the easiest and most effective way to generate behaviour change at scale. New features this spring include:
Onboarding Diagnostic: Our onboarding diagnostic builds a personalized learning experience from the moment a learner logs-in. Learners can customize their course recommendations in just a few clicks.
Robust Search: Learners can easily find relevant OnDemand courses, microcourses, and microlearning articles, and videos.
Custom OnDemand Courses: Program leaders can edit existing OnDemand courses and microcourses to create custom experiences that include FranklinCovey content, microlearning, and external content.
Enhanced Reporting Dashboard: Enhanced dashboard metrics provide a deeper dive into learner and team-specific activity. Program leaders can measure engagement at the organization, team, and individual levels.
Language Availability: The Impact Platform is now available in English, French, Spanish, German, Japanese, and Simplified Chinese. More languages will be added soon.
Technical Integration: Whether you are using the Impact Platform directly or blending our content into your own ecosystem, our technical team is ready with new innovations in SCORM and API.

FranklinCovey Microlearning
New microlearning content will be added on a regular basis to the already robust collection of material available to you as a passholder. 
Learn more about microlearning here.
[Included in all passes.]